What's the plan?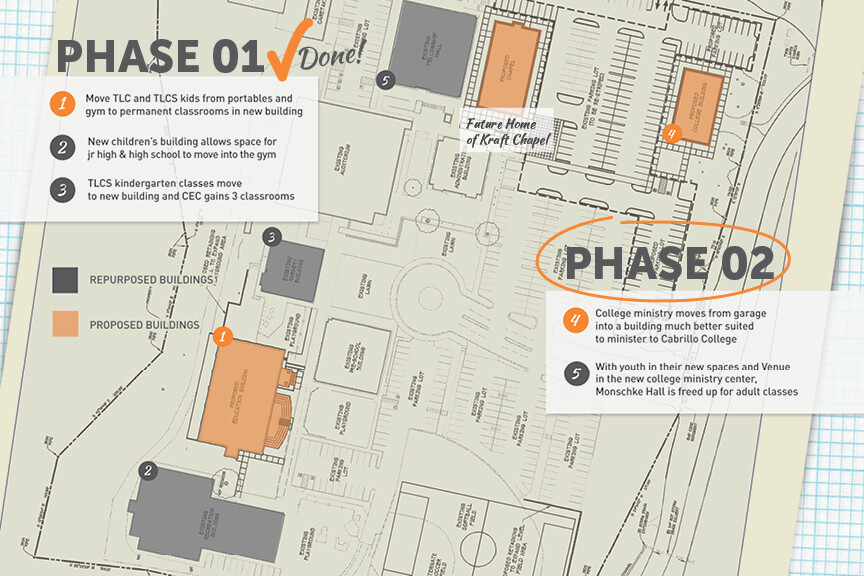 Provide permanent space on church campus for school-age children, youth, and college students by the year 2020 – thereby freeing up room for more adult ministry too!
Build a Children's Center for elementary age instruction
Remodel the gym as a Youth Center
NEW College Center/Coffee House
Campus Upgrades
Camp Hammer Updates to infrastructure
Compassion First Projects which include Second Harvest Food Bank and building a New Church in Melito, Italy
Phase 2 Update by Mark Spurlock - June 3, 2018
A digital walkthough of the building!
For questions about the project or to get involved, email Richelle Latona
Thanks for reading — and for your prayerful consideration about being part of TLC history!