WELCOME TO THE TWIN LAKES CHURCH VIRTUAL BOOKSTORE!
We're all spending more time at home during the pandemic, so this is a great opportunity to pick up a good book and read—for spiritual growth and enrichment. There's also great books for kids! This page will update often with book reviews and suggestions, so check back often!
To purchase a book, email and let us know what you want and where you live. You'll be able to pay online, and your book will be delivered for free anywhere in Santa Cruz County! If you live out of the county, we can ship for a small fee.
Do you have a study Bible? Study Bibles have notes on every page to help you understand the Scriptures, plus maps and lots of other helpful information. If you have never used a study Bible—-it's time! Your Bible reading will never be the same!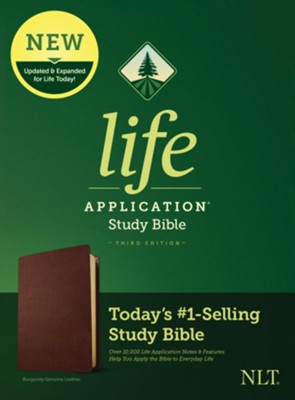 Life Application Study Bible, 3rd Edition, New Living Translation: This is the best selling study Bible in the country! Study the stories and teachings of the Bible with study notes, overviews, vital statistics, outlines, and timelines. Grasp difficult concepts using in-text maps, charts, and diagrams. Discover how you can apply the Bible to your life today. Genuine Leather, Burgundy. $60.00
New International Version Cultural Backgrounds Study Bible: The Bible was originally written to an ancient people removed from us by thousands of years and thousands of miles. The NIV Cultural Backgrounds Study Bible bridges that gap by bringing the ancient world of the Bible to life. Every page is packed with study notes containing expert insight into the customs, culture, and literature of Bible times. These fascinating explanations will serve to clarify your study of the Scriptures, reinforce your confidence and bring difficult passages of Scripture into sharp focus. 2017 Bible of the Year.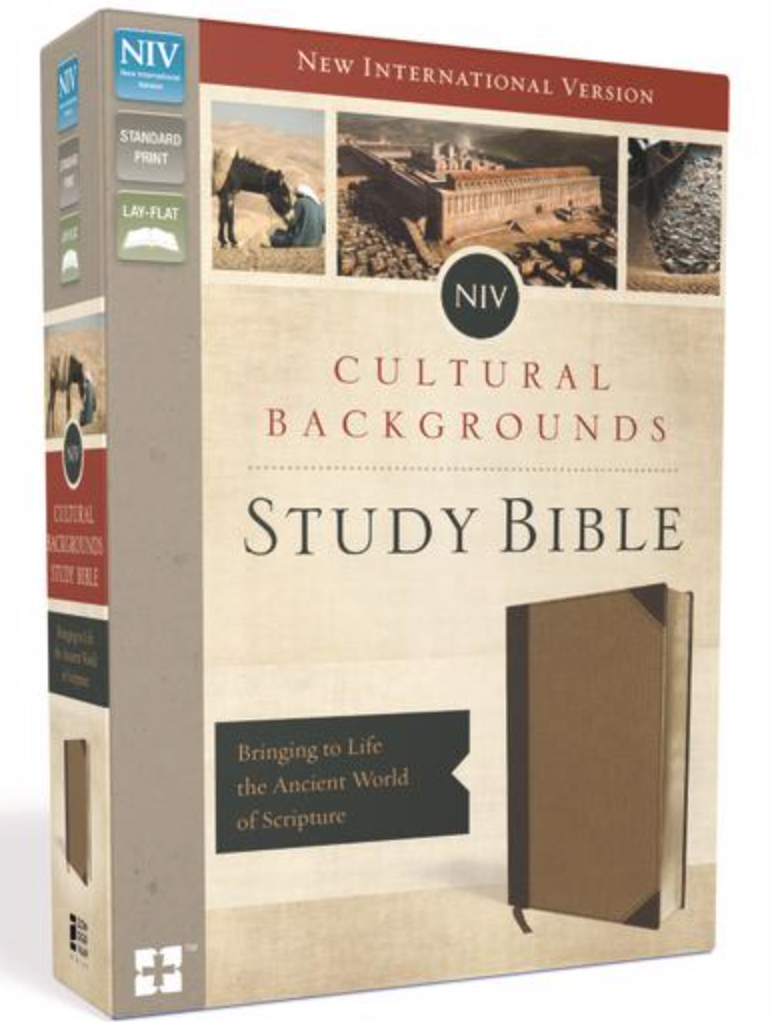 Leathersoft
Red Letter Edition
$55.00
Imitation Leather (Sage/Leaves)
Large Print
$35.00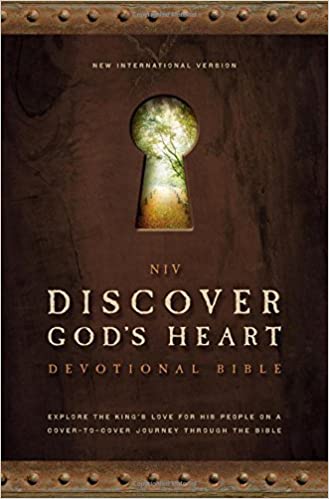 Discover God's Heart Devotional Bible: This Bible includes 312 engaging devotions to serve as your tour guide, walking you through Genesis to Revelation in manageable portions. Each devotion includes a summary section of the Scripture passage, an application section that reveals God's good heart, and an insight section that ties each passage into the rest of God's great story. As you experience God's Word through this devotional Bible, you'll see his divine fingerprints from beginning to end, even in the most unexpected places. And you'll encounter a deeper, fuller picture of the Jesus you thought you knew. Join him in his story. And experience a more intimate walk with him. Hardcover. $10
The Reason for God/Prodigal God by Timothy Keller. Hardcover, $10. Timothy Keller, the addresses the frequent doubts that skeptics, and even ardent believers, have about religion. Using literature, philosophy, real-life conversations, and potent reasoning, Keller explains how the belief in a Christian God is, in fact, a sound and rational one. To true believers he offers a solid platform on which to stand their ground against the backlash to religion created by the Age of Skepticism. And to skeptics, atheists, and agnostics, he provides a challenging argument for pursuing the reason for God.This book is perfect for anyone struggling with doubts or questions about Christianity.
The bonus book in this volume is Prodigal God. Keller walks you through one of Jesus' most famous stories, the story of the prodigal son. Within that parable Jesus reveals God's prodigal (lavish) grace toward both the irreligious and the moralistic. This book will challenge you to see the Christian faith in a whole new way.
Confronting Christianity, by Rebecca McLaughlin. Hardcover, $16. Channeling state-of-the-art research, personal stories, and careful biblical study, Confronting Christianity explores 12 questions that keep many of us from considering faith in Christ. Look more closely, McLaughlin argues, and the reality of suffering, the complexity of sexuality, the desire for diversity, the success of science, and other seeming roadblocks to faith become signposts. Jesus becomes not a relic from the ancient world, but our modern world's best hope. She writes with a caring, humble style that also displays intellectual depth. This is a great, very accessible book if you are struggling with questions and doubts about Christian faith. Christianity Today's 2020 Book of the Year
Anxiety and Difficult Times
Be Anxious for Nothing: Finding Calm in a Chaotic World, Max Lucado. Hardcover, $10. Does the uncertainty and chaos of life keep you up at night? Is irrational worry your constant companion? Could you use some calm?If the answer is yes, you are not alone. According to one research program, anxiety related issues are the number one mental health problem among women and are second only to alcohol and drug abuse among men. Stop letting anxiety rule the day. Join Max on the journey to true freedom and experience more joy, clarity, physical renewal, and contentment by the power of the Holy Spirit. Anxiety comes with life. But it doesn't have to dominate your life.
Finding Quiet, J.P. Moreland. Softcover, $14. Bracing and honest, Finding Quiet will validate the experiences of believers with mental illness, remind them they are not alone, and provide reassurance they can not only survive but thrive again.
In May 2003 prominent philosopher, author, and professor J. P. Moreland awoke in the middle of the night to a severe panic attack. Though often anxious by temperament and upbringing, Moreland had never experienced such an incident before. Thus began an extended battle with debilitating anxiety and depression.
More than a decade later, Moreland continues to manage mental illness. Yet along the way he's moved from shame and despair to vulnerability and hope. In Finding Quiet Moreland comes alongside fellow sufferers with encouragement and practical, hard-won advice. According to the Substance Abuse and Mental Health Services Administration, nearly 20 percent of Americans suffer from mental illness, and people in the pews are not immune. Moreland explores the spiritual and physical aspects of mental illness, pointing readers toward sound sources of information, treatment, and recovery.
Putting an X Through Anxiety, Louie Giglio. $2, Small Booklet. Fighting anxiety can be so overwhelming it makes you feel like David confronting Goliath. But Giglio says you can slay that giant! Assuring you that God has already won the battle, he equips you with a mighty weapon---the cross of Jesus---to help you face your fear, let it go, and trust that God's got your back.
What Did You Expect? by Paul Tripp. Paperback, $12. Somehow, someway, every marriage becomes a struggle. Everyone enters marriage with lots of hopes and expectations—whether you realize it or not. And when these expectations aren't met, the frustration and disappointment can drive a wedge between husband and wife that threatens the marriage. Paul Tripp identifies common unmet expectations and shows couples a new way forward into a marriage that can truly flourish, by God's grace.
The Meaning of Marriage, by Tim Keller. Hardcover, $10. Modern culture would have you believe that everyone has a soul mate; that romance is the most important part of a successful marriage; that your spouse is there to help you realize your potential; that marriage does not mean forever, but merely for now; and that starting over after a divorce is the best solution to seemingly intractable marriage issues. But these modern-day assumptions are wrong. Timothy Keller, with insights from Kathy, his wife of thirty-seven years, shows marriage to be a glorious relationship that is also misunderstood and mysterious. This book shows everyone—Christians, skeptics, singles, longtime married couples, and those about to be engaged—the vision of what marriage should be according to the Bible.
Parenting by Paul Tripp. Hardcover, $14. Feeling pressure to do everything "right" and raise up "good" children, it's easy to lose sight of our ultimate purpose as parents in the quest for practical tips and guaranteed formulas. In this life-giving book, Paul Tripp offers parents much more than a to-do list. Instead, he presents us with a big-picture view of God's plan for us as parents. Outlining fourteen foundational principles centered on the gospel, he shows that we need more than the latest parenting strategy or list of techniques. Rather, we need the rescuing grace of God―grace that has the power to shape how we view everything we do as parents. Freed from the burden of trying to manufacture life-change in our children's hearts, we can embrace a grand perspective of parenting overflowing with vision, purpose, and joy.
In His Image, by Jen Wilkin. Paperback, $10. Followers of Jesus are rightly concerned with knowing what God's will is for their lives. But for some reason we have overlooked the fact that "God's will for my life" is spelled out quite clearly in Scripture: to be like Jesus (Rom. 8:29). Knowing God's will is not first about making choices, but about becoming people who reflect the character of God as displayed flawlessly in Jesus. Jen Wilkin takes you through ten character qualities of God and how those can be developed, by God's Spirit, in your own life.
I Declare War, by Levi Lusko. Paperback, $10. Whether you recognize it or not, you're at war with yourself. There's anxiety. Selfishness. Self-sabotaging tendencies. Narcissism. The black dog of depression. The inability to do the great things you long to do because you spend so many hours mindlessly drifting through the internet. It is war, but all is not lost. You can win—if you choose to engage.In I Declare War, Levi Lusko candidly shares about his struggles with moodiness, bullying, suicidal thoughts, night terrors, and difficulty managing himself. He identifies four weapons you have at your disposal—thoughts, words, behaviors, and power—and illustrates how to use them to achieve ongoing victory. It's time to stop being your own worst enemy. Declare war and become the person, the spouse, the parent, and the leader God intended you to be.
Unoffendable, by Brant Hansen. Paperback, $10. It turns out, giving up your "right" to be offended can be one of the most freeing, healthy, simplifying, relaxing, refreshing, stress-relieving, encouraging things you can do. In Unoffendable you'll will find a concrete, practical way to live life with less stress, tools for adjusting your expectations to fit human nature and guidance for replacing perpetual anger with refreshing humility and gratitude.
Jesus Calling: 50 Devotions for Peace, by Sarah Young. Hardcover, $7. Life can be noisy. Pressures, tasks, and anxieties never cease, and sometimes the peace Jesus promises can seem unreachable. But it's closer than you think. Jesus Calling 50 Devotions for Peace is written as if Jesus Himself is speaking directly to your heart, saying, "Peace. Be still."
Before Amen: The Power of a Simple Prayer, by Max Lucado. $13. Max Lucado joins readers on a journey to the very heart of biblical prayer, offering hope for doubts and confidence even for prayer wimps. Distilling prayers in the Bible down to one pocket-sized prayer, Max reminds readers that prayer is not a privilege for the pious nor the art of a chosen few. Prayer is simply a heartfelt conversation between God and his child. Let the conversation begin.
Guiding your Children Through Questions about Faith
Talking with Your Kids About God, by Natasha Crain. Paperback, $10. Christian parents have a deep desire to pass on their faith, but fear that today's increasingly skeptical and hostile world will eventually lead their kids to reject the truth of Christianity. That leaves many parents feeling overwhelmed--uncertain of what they can do to help their children, given the difficulty and extent of the faith challenges they will face.
This practical and timely resource gives parents the confidence of knowing what to discuss with their children and how to discuss it in order to facilitate impactful conversations that will form the basis of a lifelong faith. In a friendly, parent-to-parent voice, Natasha Crain identifies 30 specific conversations about God that parents must have with their children,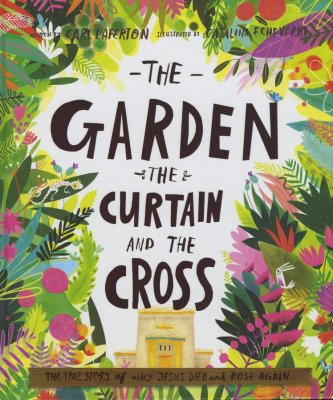 The Garden, The Curtain and The Cross. Hardcover, $10. Ages 3-6.
This beautifully illustrated book takes children on a journey from the garden of Eden to God's perfect new creation.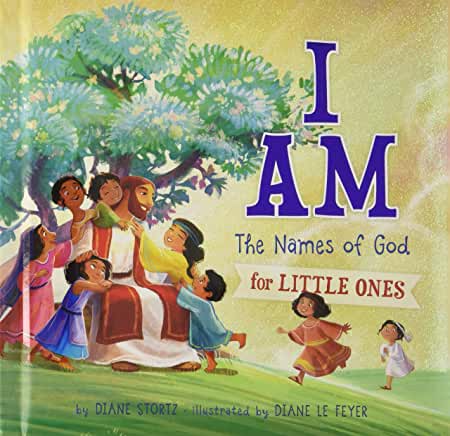 I Am: The Names of God for Little Ones, by Diane Stortz. Hardcover, $8. Ages 2-4.
Capturing the names and characteristics of God through short Bible stories, Scripture, and bright illustrations, I AM: The Names of God for Little Ones helps you learn about God in a way that will draw even the youngest child.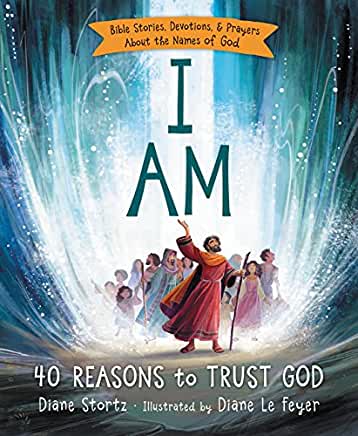 I Am: 40 Reasons to Trust God. Hardcover, $13. Ages 4-8.
Creator. Comforter. Healer. Friend. God's names tell us who He is, what He is like, and what He does. I Am, written by Diane Stortz, covers 40 of the Bible's many names and descriptive titles for God, Jesus, and the Holy Spirit, including Jehovah Jireh, The Lord My Shepherd, Immanuel, Rabbi, and I Am.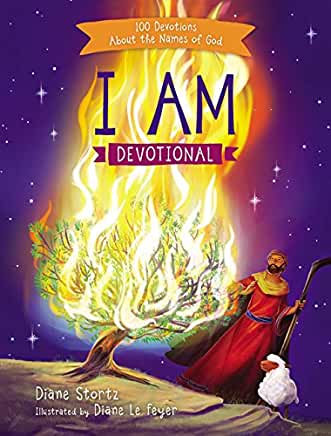 I Am Devotional: 100 Devotions about the Names of God, by Diane Stortz. Hardcover, $15. Ages 6-10.
Children will learn to trust God in everything as they learn about the names and character of God in the I Am Devotional. Through 100 devotions, children will see how God's names reflect His love, strength, trustworthiness, etc., and what that means as they develop a strong faith.