Faith and Fake News:
A Guide to Consuming Information
Learn how to discern what's real from what's fake
with Rachel Wightman
Where:

Twin Lakes Church
When: Saturday, June 24, 9 am - 12 pm
Cost:

$15 before June 1 $20 after June 1
We all know about "fake news" and we all want to avoid it, but how? How do you know who is telling the truth? As online spaces increase in importance, it is urgent that we as Christians consider how to love our neighbors on the internet—and this includes sharing the truth.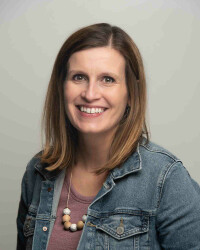 Rachel I. Wightman has seen this problem firsthand as a librarian with over a decade of experience instructing students in information literacy. As an educator with a commitment to finding the integration of faith and fact-checking, Rachel believes it is especially important for Christians to understand and mindfully engage in online platforms in order to love our neighbors well and to be peacemakers in our culture. In Faith and Fake News, Rachel shares her expertise and provides tools to evaluate information and understand our current online culture and landscape. This timely and essential guide teaches skills we can all use to be wise consumers of information.
In this seminar, Rachel Wightman will share–
Techniques for fact-checking and evaluating sources;
Suggestions on how to engage with our neighbors online and in person;
How to communicate in ways that reflect Christ and the truth!
Questions? Contact Paul Spurlock:
/ 465-3380