'Connections' for Women

A TLC community designed to bring women of all ages together through friendship and common interests.
Events and gatherings are planned at least once a month to help women connect and form friendships.
Find us on Facebook at 'Connections' for Women at Twin Lakes Church.
AUGUST VIRTUAL BOOK CLUB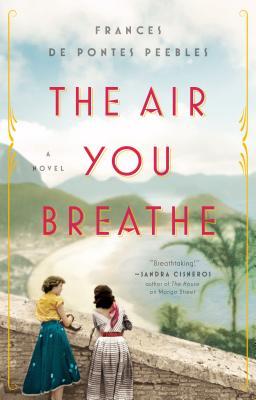 BOOK SELECTION: "The Air You Breathe" by Frances de Pontes Peebles
DATE: Saturday, August 29, 2020 at 9:30 AM – 11:30 AM

Skinny, nine-year-old orphaned Dores is working in the kitchen of a sugar plantation in 1930s Brazil when in walks a girl who changes everything. Graça, the spoiled daughter of a wealthy sugar baron, is clever, well-fed, pretty, and thrillingly ill-behaved. Born to wildly different worlds, Dores and Graça quickly bond over shared mischief, and then, on a deeper level, over music.
Traveling from Brazil's inland sugar plantations to the rowdy streets of Rio de Janeiro's famous Lapa neighborhood, from Los Angeles during the Golden Age of Hollywood back to the irresistible drumbeat of home, "The Air You Breathe" unfurls a moving portrait of a lifelong friendship--its unparalleled rewards and lasting losses--and considers what we owe to the relationships that shape our lives.

CLICK HERE TO JOIN the video meeting:
Otherwise, to join by phone, dial +1 503-673-9162
and enter this PIN: 192 409 073#
About Book Club: Every month we read a different book and meet to discuss it. Please join us!
Hosted by Connections at Twin Lakes Church
Sophia Huang McKenzie 661-599-7838,
Click Here to
JOIN TODAY!

Keep up and join all of our activities with



CONNECTIONS, formerly Tribe, is a community for Christian women of all ages at Twin Lakes Church, Aptos, California, to find friendship, nurture common interests and enjoy fellowship. Find us on Facebook at Connections at Twin Lakes Church.