Here are most of our global partners that TLC supports. A few cannot be listed as they serve in closed countries. We have a beautiful printed booklet that highlights each of our partners and is a great tool in getting to know them as well as how to pray for them. If you would like a printed copy, you can pick one up at the church office or email and we can mail a copy to you.
« Back to Missionaries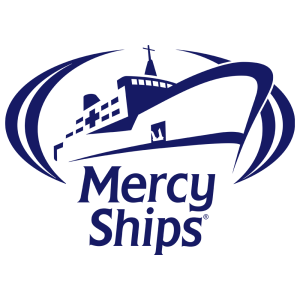 Mercy Ships
Mercy Ships is an international humanitarian group that follows Jesus' model of bringing hope and healing to the world's forgotten poor. They do this by using the world's largest, civilian, hospital ship to provide free life-saving surgeries, surgical health care training, and infrastructure development to the world's poorest populations. Each year Mercy Ships has more than 1600 volunteers from more than 40 nations serving as surgeons, dentists, nurses, healthcare trainers, teachers, cooks, seamen, engineers, and agriculturalists who donate their time and skills to the effort.
Amy Nyquist is our TLC representative for Mercy Ships.