Here are most of our global partners that TLC supports. A few cannot be listed as they serve in closed countries. We have a beautiful printed booklet that highlights each of our partners and is a great tool in getting to know them as well as how to pray for them. If you would like a printed copy, you can pick one up at the church office or email and we can mail a copy to you.
« Back to Missionaries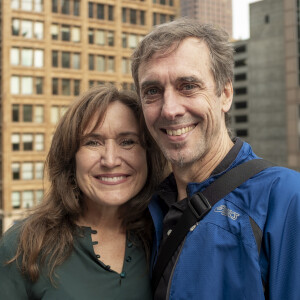 Keith and Lori Beyar
Multi-Continent
Keith and Lori Beyar serve with Cru internationally with a global scope. Lori is responsible for Global Leader Strategies. When Leaders give their lives to Jesus and mobilize for the Great Commission, cities and nations are transformed. We reach and mobilize leaders with the Gospel and disciple them to follow Jesus so they can be part of fulfilling the Great Commission. We actively do outreach events, sharing our faith with leaders and training leaders to share their faith with others. The leaders join groups for discipleship and growth, then turn and reach others with the gospel and then disciple them.
Keith oversees the development of reaching leaders in 191 countries spread across the globe. We have professional athletes, high-level marketplace, ambassadors, and entertainers who have dedicated their lives to Jesus and are investing in others across the globe. Keith is responsible for the Leadership Development of our staff in Europe and across the globe. Globally, most of our staff with Cru are indigenous to their nations, and are now being sent out to serve in other nations (really cool). In order to be prepared for God-sized opportunities we pray for, our staff need to be trained for cross cultural ministries, biblical leadership, strategic planning, theological development and also how to maintain their emotional and spiritual health in the midst of ministry demands.
Keith does the teaching, training, 1:1 development and leads projects to serve our senior and emerging leaders across all our ministries, helping them develop self-sufficiency and to be a blessing to other countries as they share their expertise with one another.
To maintain balance in all this, Lori is an avid runner and Keith gets out on his road or mountain bike to be refreshed.