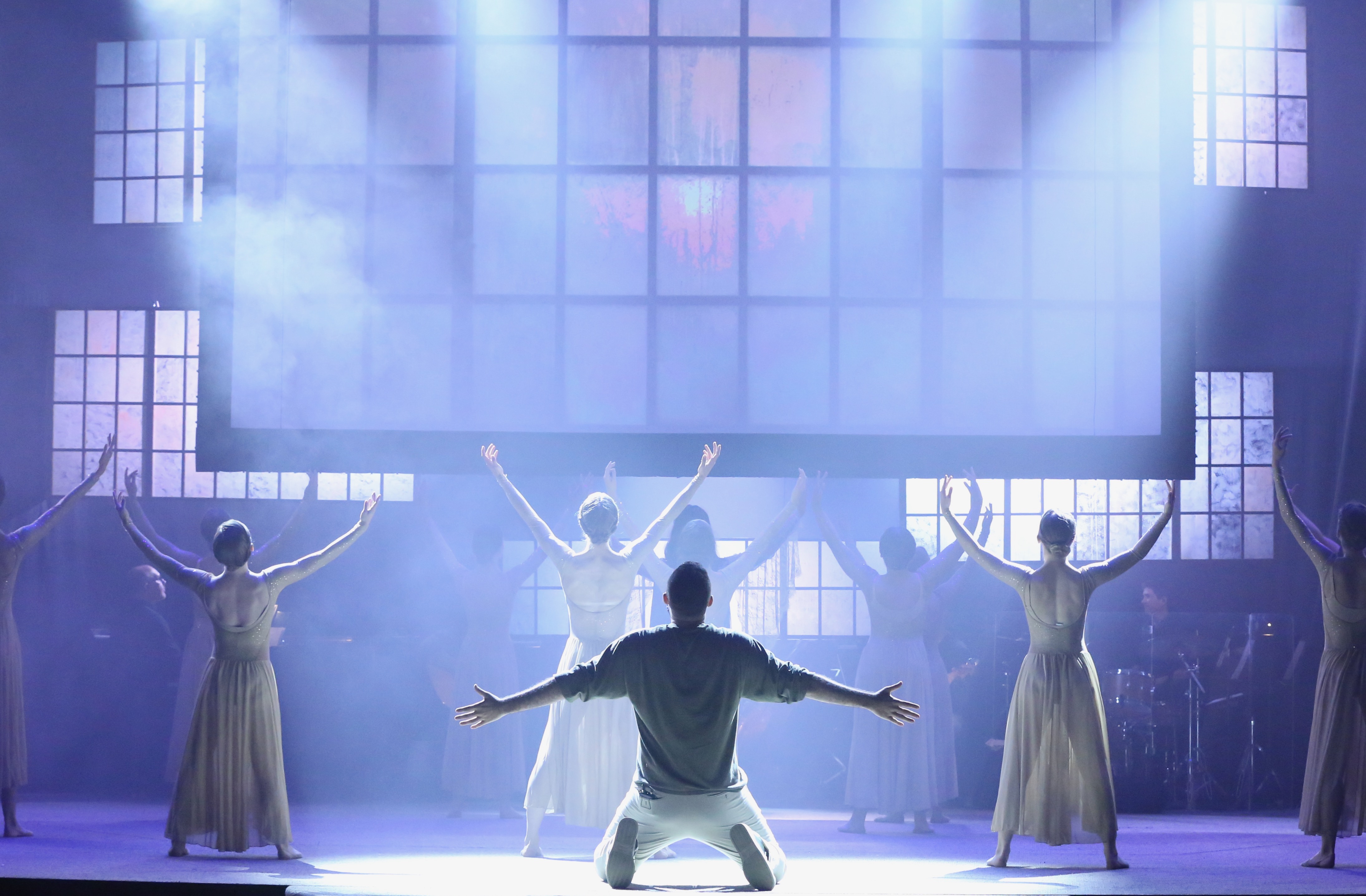 AUDITIONS
Who: Actors, dancers, and singers ages 14+


What: All-new musical with music and lyrics by Trent Smith and book by Katherine Bonn.
(A modern take on familiar characters, this musical re-imagines the story leading up to the birth of Jesus.)


How: Please click on the audition tab below to fill out the audition form and choose a time slot or attach your video audition. Please bring a "headshot" (photo of yourself) to your audition or attach one along with your video. You may also choose to bring or attach a performance resume if you have one. Prepare a 1-minute selection from a musical theater song that showcases your voice. For live auditions, please bring sheet music marked with your 1-minute excerpt for the accompanist. There will be no tracks or a cappella auditions. You may be called for a dance audition following your audition slot. For video auditions, please ensure yours is the only vocal on the recording.
There will be a professional video available of the performance.
If you have any problems with the form, please feel free to contact (831) 465-3348
Expectations song preview
SCHEDULE
Auditions

Rehearsals

Tech &
Performances

Sat & Sun - 9/14 & 15
Callbacks - 9/21 & 22

Sat 9am–1pm
Tues & Thurs 6:30-9:30pm
Not all actors called to every rehearsal

Tech rehearsals week of 12/1-5 (evenings),

Performances 12/6,7,8,13,14,15
Times TBD

All auditions must be pre-registered
Video auditions welcome

Rehearsals begin 9/28

All tech rehearsals & performances are mandatory
---
Not sure if this is you but want to be involved? There are so many ways besides performing to help put on this musical!
VOLUNTEER
Help in set construction, painting, costume creation, props, hospitality and more! Please click "Volunteer" below to work together to create this musical as our gift to the community. Below is a brief description of the different teams available. Please indicate which areas you are interested in serving and our Volunteer Coordinator will be in touch. Volunteer once or be a regular, we would love to have you!
Set Building Team
This is a team of painters, carpenters, and builders. Perfect for a family opportunity, ages 14 and up. No previous experience required, but we can use it if you've got it! On the job training provided.
Costume Team
Handy with a sewing machine? Love to go thrift store shopping? Come out and work with our costume designer to create a masterpiece for the stage!
Props Team
This team is responsible for finding and/or creating all the hand-held items used by the actors. Creative, crafty or love to garage sale? This might be the team for you!
Hair and Makeup Team
Skilled in hair, wigs and stage makeup? We are looking for a few people to help apply makeup and style hair for the stage. (Experience required)
Hospitality Team
Love to entertain, cook, or plan parties? This team prepares and serves food for the cast and crew during the long tech days and performances, as well as works to plan and host parties to celebrate the opening and closing nights.
Production Assistants Team
This active team spans many areas from backstage management, crew, rehearsal check-in and supervision, and technical assistance.
------------
Please click on the volunteer tab below and check the box beside the team you are interested. You may check up to 3 boxes. Our Volunteer team will be in touch!

VOLUNTEER