College & Young Adult (18-29)
Mission:
Creating space for young adults to SEE and BE SEEN through the lens of Gods unfailing love.
Vision:
That young adults would live out loving God and loving people in authentic and relevant ways.
Pastor of College/Young Adult: Kyle Pitchford
Admin of College/Young Adult: Kaely Haueter
Prayer or Questions
DM us on Instagram @tlccollege_ya email
Worship & Teaching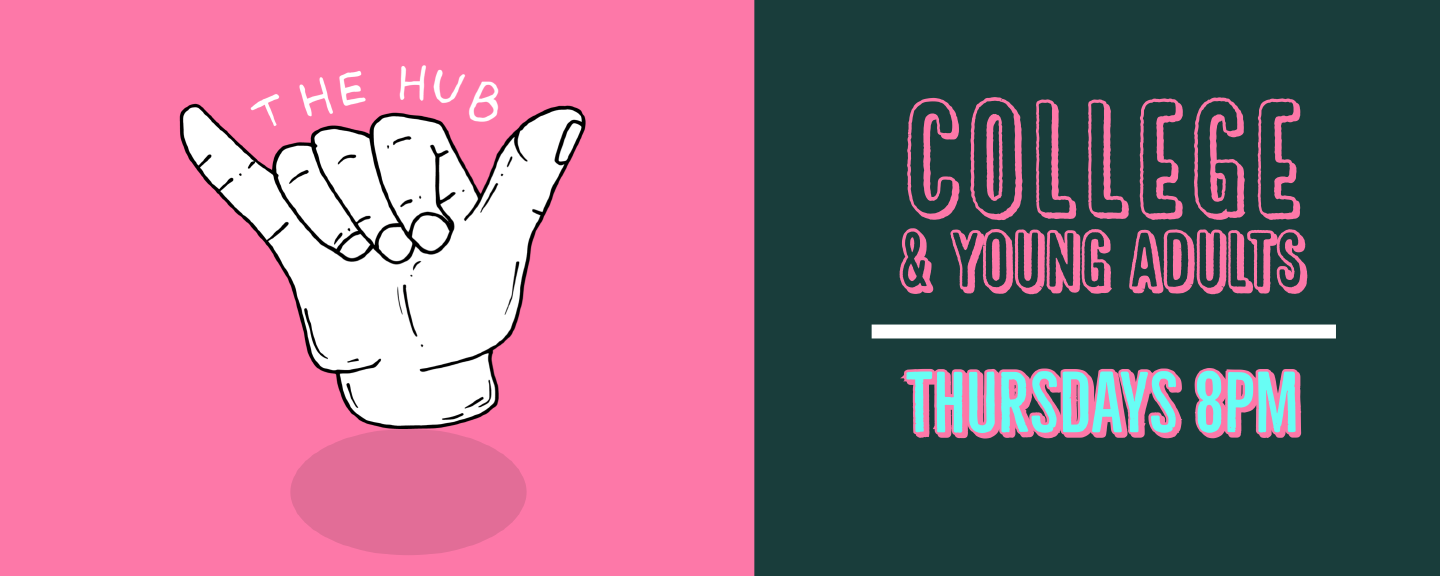 The Hub Worship
When: Thursdays, 8-10pm
Where: 9000 Building
The Hub Core Values: BELONGING, SACRIFICE, WORSHIP
Soul Groups
If you are interested in joining, email
Click below to check out the Hub's Worship Album!
Stay updated by following us on Instagram and our App