What's the plan?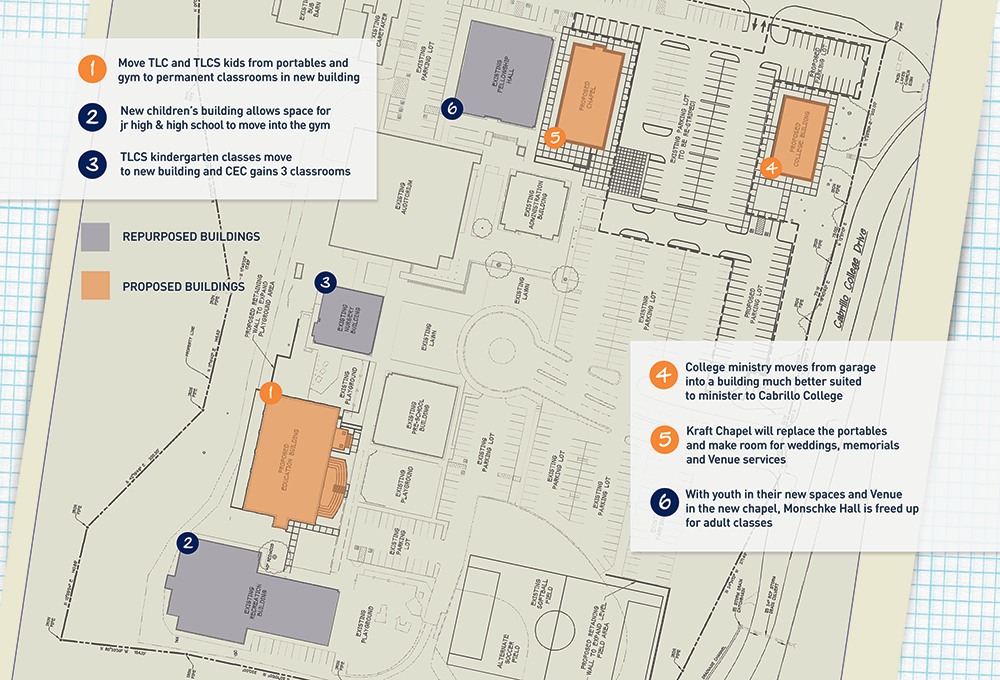 To better reach children and youth, we hope to complete the original master plan for the church:
Build a Children's Center for elementary age instruction
Remodel the gym as a Youth Center
Build a coffee house-style College Life building on the corner of property, near Cabrillo College
Construct a chapel building, Kraft Chapel
Re-purpose Monschke Hall for all types of Adult Ministry class opportunities
Why now?
Watch Rene's Vision Day 2013 message:

Download the notes to follow along with the message
Thanks for reading — and for your prayerful consideration about being part of TLC history!