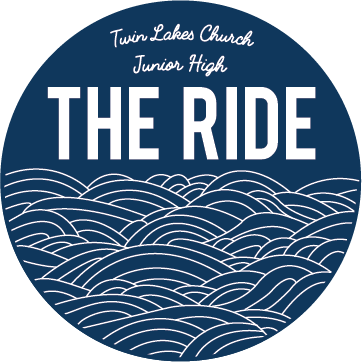 The Ride is our Jr. High ministry. Our hope is that students will learn about the incredible love and grace of God, meet life-long friends, and have a ton of fun. Check out what we have to offer below. If you have any questions please get in touch.
831-465-3370 | | |
Covering for Kaely
CLICK HERE TO ORDER RIDE MERCH
WEEKLY GATHERINGS
Meet Up Monday!
Jade Street Park 3-5pm
Bring a mask, money for food and water
Wildside at the Ride
Tuesdays, 5:45-8pm @ the Youth Center (Gym building) Parking lot.
Register for Wildside (every week):
Weekly mid-week program

Worship, message, fellowship and games!

Bring a mask & a water bottle

Be sure to fill out the COVID waiver located on the side of this page (you only need to fill this out once)
MOVIE NIGHT! FRIDAY 1/22/21
6-9pm at the TLC Tent
MOVIE AND GAMES
$10 includes 2 slices of pizza and a drink
Snacks for sale
Bring a mask, chair and blanket. Dress warm.