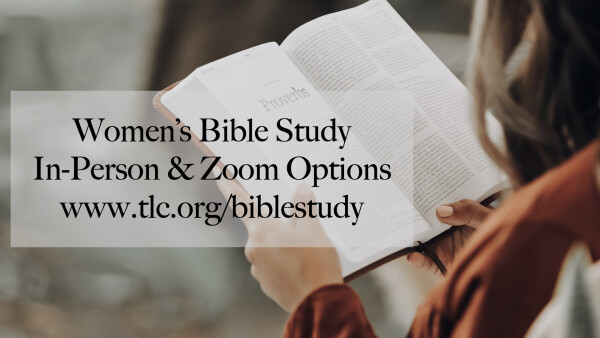 Winter/Spring Studies
Monday PM
Details coming soon
Monday PM Zoom Study
Sign Up for Monday PM Zoom Study for Women
Winter Session
Encountering God by Kelly Minter
January 9-February 27, 2023
*No class 1/23
Zoom
Time: 6:30-8 pm

Spiritual disciplines are essential to a more vibrant spiritual life and to know God more intimately. Join Kelly Minter in this 7-session Bible study as she unpacks the biblical foundation for these sacred habits along with approachable ways to practice disciplines like prayer, study, worship, rest, simplicity, generosity, celebration, and many more.
Spring Session
From Beginning to Forever by Elizabeth Woodson
March 13-May 8, 2023
*No class 4/3
Zoom
6:30-8pm

In From Beginning to Forever, Elizabeth Woodson guides you through the story of the Bible, showing how all 66 books combine to form one unified narrative. Weaving together the rich theological truths found in Genesis through Revelation, this 8-session study shows the eternal significance of what God is doing in the world and how he invites us to be a part of it.
Tuesday AM
Details coming soon
Self-Directed Online Study
LOOKING AT JESUS - AGAIN
Would you agree that one of the best ways to get to know someone is to listen carefully to them as talk to you and to other people? What are they interested in and why? Are they able to listen to and care about others?
You are invited to join us as we study the Gospel written by Mark in order to meet Jesus through His conversations.
You'll be amazed and inspired as you discover more about Jesus and His love for you through these stories.
It's a 13-week study beginning January 13, 2023. You are also welcome to print out these study guides in order to use them on your own schedule. Introductions to each lesson will be posted every Friday - www.westudytogether.com
If you subscribe, they will be sent automatically to your e-mail address.
Weekly Bible Study Videos
You will need a password to view the videos contact to receive the password.
Social Media
Our TLC Women's Ministry provides an inviting, open, and warm atmosphere. Make friends you can relate to, find support for everyday life, and learn to live what the Bible teaches. We're eager to include you! If you have any questions, please contact us:
831-465-3364 | | |