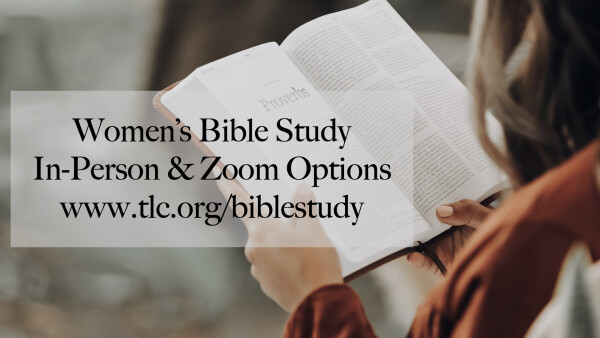 Fall Studies
Monday PM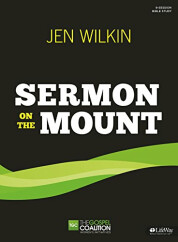 Sermon on the Mount by Jen Wilkin

What does it mean to be a citizen of the kingdom of Heaven? The Sermon on the Mount articulates what the life of a Christ follower should look like, asking us the same questions it posed to its original hearers: How should a disciple relate to sin? To others? To the Law? How does a disciple think, speak, and act? In this 9-session study, examine the words of Jesus in-depth as He challenges us to think differently about repentance, salvation, and sanctification.
Register for Sermon on the Mount

September 12th to November 14th.
No class on October 31st.
6:30 pm to 8:00 pm.
Monday PM Zoom Study
All Church Study
Register for the All Church Fall Series
6:30 pm - 8:00 pm
Dates: Oct 3rd - Nov 21
Location: Zoom
Book Fee: $10
Tuesday AM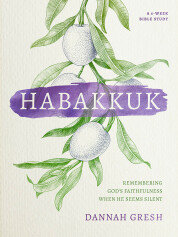 Habakkuk by Dannah Gresh

Join us in the book of Habakkuk to learn that God is good and maintains control even when there is so much evil and tragedy in the world around us. Though this book is often overlooked during times of peace and prosperity, it has tended to be studied when believers needed to learn how to talk to God during epic events.
As you study the ancient poetry of Habakkuk, you will:
Gain perspective on the trials you're currently facing and learn to navigate them free of fear and full of faith
Exercise six habits of living by faith
Remember how God has been faithful to you in the past
Learn how to talk to God when you're frustrated or devastated
Experience revival
September 27th - November 8th.
9:30-11:30 a.m.
Self-Directed Online Study
BE STRONG and VERY COURAGEOUS
Where do you turn when you are feeling inadequate or overwhelmed? When you are discouraged or sad?
You'll find amazing and practical answers to those questions as you consider what God did for Joshua
as he led the Israelites into the Promised Land. You'll be encouraged as you discover God's promises
are as true for you today as they were so long ago. It'll be more than worth your time!
Print out the 9 study guides or use them online - www.westudytogether.com
Weekly introductions will be sent by e-mail to anyone who subscribes - from September 16 - November 18.
Social Media
Our TLC Women's Ministry provides an inviting, open, and warm atmosphere. Make friends you can relate to, find support for everyday life, and learn to live what the Bible teaches. We're eager to include you! If you have any questions, please contact us:
831-465-3364 | | |