The Greenhouse is our High School ministry. Through our weekly meetings, events, mission trips, and serving opportunities, students can connect with other students and learn about the incredible love of God all while having a ton of fun. Below you'll find different ways to get connected but if you have any questions please contact us:
CLICK HERE TO SIGN UP FOR OUR WEEKLY NEWSLETTER
2021 updated permission slip needed
Click on this link to fill out the online form
REQUIRED FOR HIGH SCHOOL EVENTS
(One time only)
Friday, October 8th 7-10PM
Meet at the TLC tent
BEACH BAPTISMS
SUNDAY OCTOBER 3RD @ 12:15PM
SEACLIFF STATE BEACH
EMAIL IF INTERESTED
FALL/WINTER CALENDAR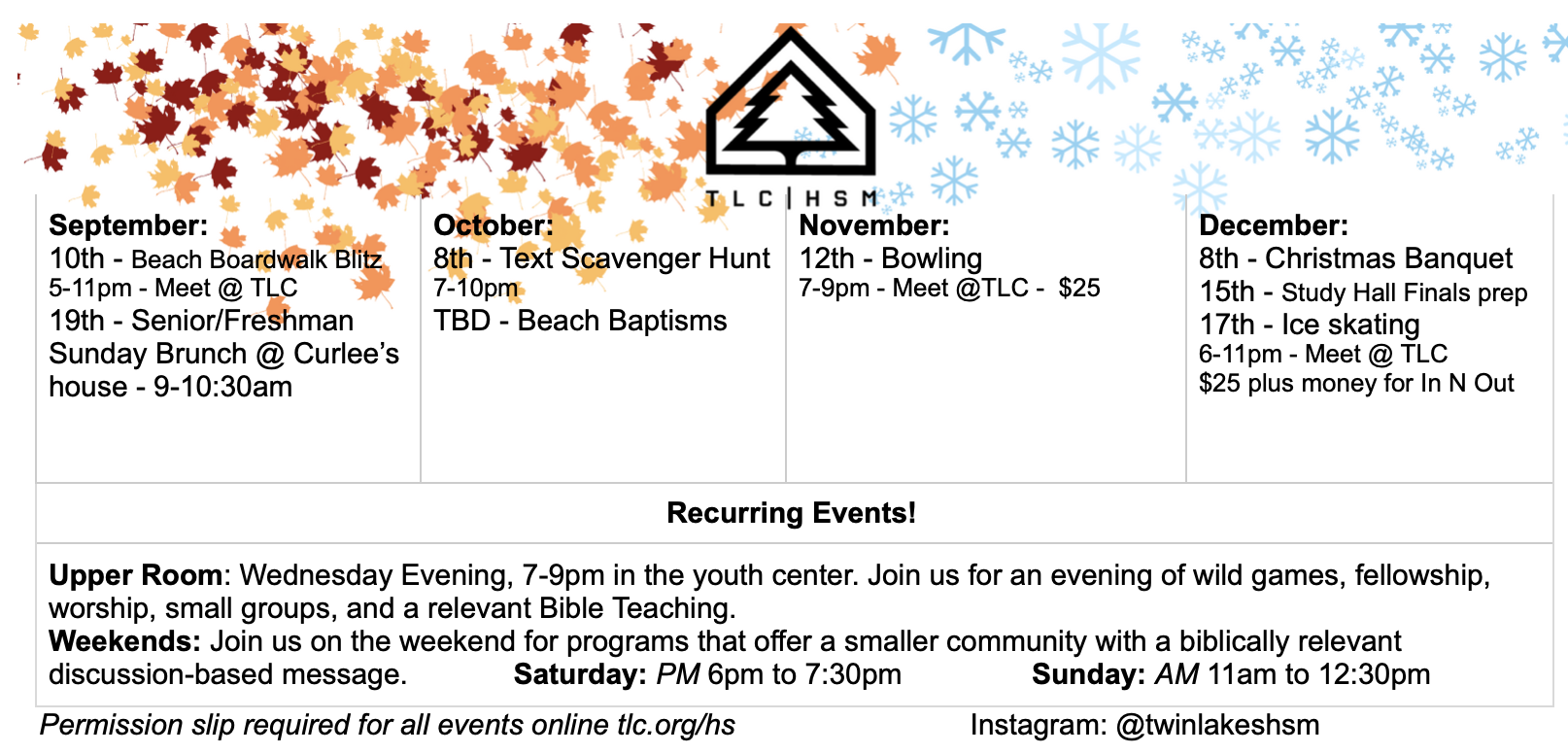 Weekly Gathering
WEDNESDAYS
UPPER ROOM
7-9 PM
Serving tacos and water bottle - $1 each - weekly until 7:10pm
Meet at the TLC tent
Join us for an evening of wild games, fellowship, impactful worship, family (small) groups, and relevant Bible teaching
This is a safe and social place designed to create and grow Christian friendships
Weekend Programs
Join us on the weekend for programs that offer a smaller community with a Biblically relevant discussion-based message.

SATURDAY EVENINGS
PM
Meet at the Intern Patio
SUNDAY MORNINGS
AM
Meet at the Intern Patio