Fall 2023 Church Wide Study

Group meetings start the week of 9/18.
The sermon series begins Sept 23/24.
---
For Explore God small group discussion guides and videos, go to...
Register as a small group host to receive weekly emails with leader's tips and encouragement, resources, and updates.
---
Small Group Ministry Contacts:
Jim Josselyn:
Jennifer Andrew:
---
TLC STUDIES AND BOOKSOther study resources
'How-to Video' for RightNow media virtual groups
---

Small Groups are how we connect & care for each other.
The goal of TLC's Small Groups Ministry is to make a large church feel small. We want to help connect people by providing opportunities to join a small group, led by a trained leader, for Bible study, fellowship, prayer, encouragement, support, service, worship, accountability, and simply doing life together.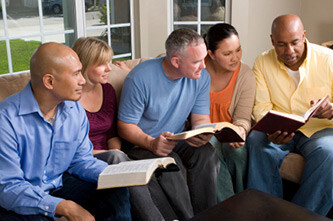 "For where two or three gather in my name, there am I with them." – Matthew 18:20